Aussie Internet users are often unsure about the legality of gambling online, with the question regularly asked; is online gambling legal in Australia in 2016?
Best online roulette casinos
It's a complex question with a multifaceted list of answers, but to provide the most important answer, it is 100% legal for Australian residents to place real money bets at online casinos, online poker and bingo rooms, and online sports betting sites.
However, it's not all black and white, and there are exceptions, which we will explore in this article to provide a clear explanation surrounding Australia's online gambling laws.
Australian Betting Culture and Regulations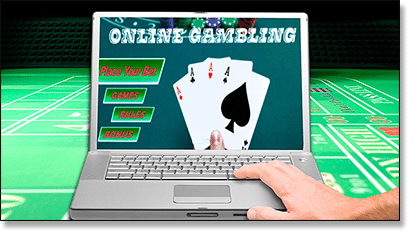 Gambling is a widely enjoyed pastime that's deeply imbedded in Australian culture; in fact Aussie's account for the highest gambling participation rate in the world. Whether it's chucking a couple of coins in the pokies at a pub, placing an annual bet on the Melbourne Cup or regular betting on your favourite table game at a brick and mortar casino, gambling for real money is part of the Australian way.
Rapid advances in technology has seen online casinos expand and virtual gambling rise in popularity as more punters turn to online, mobile and tablet betting alternatives. Most Australian gambling laws work to protect problem gamblers and ensure responsible betting practices, although it is arguable such laws in place are hypocritical and not in-line with other gambling laws.
Current government laws and legislations surrounding online casino gambling are focused on how Australian gambling operators run their business and which services they can and cannot provide, as opposed to what individuals are allowed to do with their own money. Such rules have minimal effect on the individual recreational gambler, and so an Australian resident whom wishes to place real money AUD bets online with an Internet/mobile casino (most probably run offshore), can do so without fear of any governmental ramifications – it is legal (make sure it is regulated).
The Interactive Gambling Act of 2001
What are the exact online gambling laws, then? While gambling via the Internet remains legal for Australians within some areas, the Interactive Gambling Act (IGA) passed in Australia in June 2001 by the Howard-government sort to protect the public from additional negative effects of betting. The Act decided to prohibit the following:
It is illegal for any online casino (Australian or foreign owned) from offering real money online interactive gambling services to Australian citizens
It is also against the law for such organisations to advertise real money interactive gambling services to Australian citizens.
The current fine for any operator in violation of offering interactive gambling services to Aussie residents is a maximum of $220,000 per day for individuals within the organisation, or $1.1 million per day for the company itself. These laws are directed at Internet casino and poker room operators and therefore, the Act does not prohibit Aussie individuals from placing real money bets online at such venues – "the average Australian citizen cannot be punished for signing up and gambling online," (IGA, 2001). Australians can utilise desktop computers, mobile and tablet devices and Smart TVs to wager with real money (Australian currency) on online casino games.
Technically speaking, international casinos offering their services to Australian citizens are in violation of the IGA, but as the government has not yet made any serious attempts to prevent this from happening – foreign operators continue to offer their services to Australians without consequence.
The IGA does not apply to Australian-owned sports betting websites (like Sportsbet.com.au) or lotteries (like Tatts.com), provided they are associated with a land based business. As long as betting on an event is done before the event commences, placing a wager on a sports event or online lottery is not considered to be an interactive bet and is thus perfectly legal. This is different for interactive games played online in real time, like online pokies, roulette, blackjack, etcetera.
Live sports betting is considered interactive, and so this form of betting has been outlawed online within Australian sports wagering companies, and can only be conducted via phone.
The Contradictory Nature of the IGA
The contradictory terms laid out within the IGA which set the parameters for interactive betting within Australia are glaringly obvious, with an allowance to offer online sports and lottery betting and a disallowance to offer online casino and poker betting – when all branch off the same tree, and no research suggests one form is more detrimental than the other.
Online vs Offline Gambling Laws
Land based casinos, pubs and betting outlets operate legally throughout the country, providing strictly regulated spaces in which Australians can place real money bets in real life. Casino gambling in Australia functions under the Casino Control Act of 2006, adhering to strict guidelines regarding operation, permitting the legal gambling of table games like blackjack, roulette, baccarat, craps and poker. Licensed gaming venues like pubs and betting outlets like TAB also follow firm regulations to ensure legal delivery of games like pokies, keno, lotto and scratchies. Along with the Casino Control Act, each venue operates within the individual guidelines set for each state, which you can find below. Brick and mortar casinos like the famous Crown Casino, Star City, Sky City and Jupiters Casino are prime examples of legally run land based gambling venues.
As detailed in the IGA overview, online casinos must adhere to an entirely different set of gambling rules. For Australians who wish to bet with internationally-run online casinos and poker rooms, there are ample secure and reputable gambling sites with great casino and poker games operating offshore which allow betting in Australian currency – and Aussies placing bets is 100% legal. Unfortunately, as with most industries, illegitimate sites do exist, so make sure to stick with a regulated and trusted casino that operates within the laws of its country, like: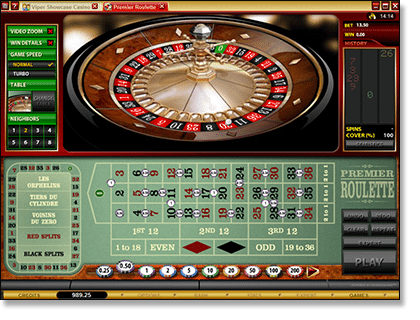 Online casinos have a much greater variety of casino games on offer than land based venues, and roulette players will be thrilled with the huge catalogue of online roulette variations that include European, American and French Roulette, Roulette Royale, Live Dealer Roulette, Multiplayer and Multi Wheel Roulette and more. Online casinos not only offer more game variety, but also far more lenient betting options and better odds, with more affordable minimum betting limitations (and large maximums for high stakes gamblers). Land based casinos too are recognising the benefits of virtual casino titles, with many brick and mortar casinos now offering electronic roulette and baccarat from within the walls of their venues.
Whether you choose to gamble online or offline is a personal choice, however, if dubious about the legitimacy of gambling online, rest assured you can't get penalised for placing real money casino wagers at an online gambling platform – enjoy the freedom and connivence of interactive, online wagering.
Future of online casino betting
Gambling has always been a heavily debated subject in our country, with many politicians objecting the operation of gambling systems like pokies and calling for nationwide bans of slot machines altogether. The government stance on gambling laws is heavily based around the promotion of responsible gambling, supporting the notion of gaming venues to partner with counselling services to assist punters with detrimental gambling problems. The Coalition currently supports a voluntary pre-commitment system for gaming machines like the pokies (setting maximum betting limits).
As far as online gambling goes, the Abbott-Government has made it clear the Liberal Party is aiming to tighten the laws in Australia to block Aussies from placing real money bets with foreign-run casinos. But the actions and outcomes of such will have to wait to be determined, as overseas operators remain largely outside of the Australian Government's scope of authority. Foreign run online casinos which cater to Australia players, as stated above, are technically not in compliance with the Interactive Gambling Act, which is why the Act is set for review.
Reforms to ban online gambling are in place, but the outcomes of such are pure speculation at this stage, and until any new laws are passed, it remains 100 per cent legal for Australians to place real money bets in overseas run virtual casinos. Online gamers can rest assured the likelihood of outlawing Australian citizens to place real money wagers online at offshore sites seems highly unlikely.
Gambling Bodies/Committees by Australian State
While keeping in line with national policies, gambling laws and regulations vary from state to state. For gambling rules specific to each state, please refer to the official gaming committee websites below:
Australian Capital Territory – Gambling and Racing Commission (www.gamblingandracing.act.gov.au)
New South Wales – Office of Liquor, Gaming and Racing – (www.olgr.nsw.gov.au)
Northern Territory – Licensing Commission – (www.dob.nt.gov.au/gambling-licensing)
Queensland – Office of Liquor and Gaming Regulation – (www.olgr.qld.gov.au)
South Australia – Independent Gambling Authority – (www.iga.sa.gov.au)
Tasmania – Tasmanian Liquor and Gaming Commission – (www.treasury.tas.gov.au)
Victoria – Victorian Commission for Gambling and Liquor Regulation – (www.vcglr.vic.gov.au)
Western Australia – Department of Racing, Gaming and Liquor – (www.rgl.wa.gov.au)
Other Important Links
Information regarding the 2001 Interactive Gambling Act can be found at the Australian Government ComLaw website, with updated versions of the Act published upon review. The Act was last reviewed in October 2014.